"World class musicianship"
– Performing Songwriter Magazine
"Wonderfully woven and evocative"
– Washington Post
"Reisler's talents are many and his creativity, vast. Not too many people can do what he can do, bring the spirit of music and creating to new generations, opening up one of the most important doors there is.  He is a national treasure."                  – Robert Fritz, composer and author of Creating and The Path of Least Resistance

ABOUT PAUL REISLER

"If I were free, I would answer any question
With a brush stroke upon canvas, And my words would all fall out in poetry
I would sing to you a sunset, draw your face inside a symphony
If I were free"       from If I Were Free by Paul Reisler and Angela Kaset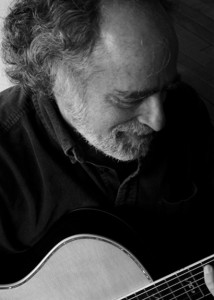 "If I were Free" is a manifesto for living the musical, the creative life.  It's a 30-year journey for Paul Reisler as he explores the musical life—a life where you respond to what's going on around you in music.  Through his own music as performer, writer and recording artist and through his songwriting teaching for adults and children, he inspires others to explore that creative landscape.
He's created a direct and emotional music that cuts across borders—combining folk roots, world music eclecticism, classical precision, and new age mysticism with the vitality of contemporary music.  As the Washington Post says, his music "climbs up the Blue Ridge and down to the bayou and back up to the Himalayas. Goose bumps are a risk."
He's got a voracious musical appetite. Known for his many years as founder and leader of Trapezoid for over 25 years, he's  embarked on several musical adventures: his band Paul Reisler & A Thousand Questions featuring Howard Levy of the Flecktones and and their album At Night the Roses Tango, his Three Good Reasons trio, as well as the Kid Pan Alley children's songwriting project. He's written the script and music for 2 musicals—Bouncin' and The Talented Clementine and he co-wrote Aesop's Fables for Orchestra and Narrator
At this stage of his life, he's passionate about inspiring other people to live the musical life.  He's one of the most popular songwriting teachers in the country and he's also the founder and artistic director of Kid Pan Alley.
Stereo Review says his music is "reason to believe that there is still real music on this continent." After 45 years, Reisler is still following that wild thread of real music.